With the Porsche Taycan On the Horizon, Luxury is Imminent
Houston drivers who are inspired by the idea of carbon-neutral thrill have a good thing coming. The Porsche Taycan, the first purely electric car in the brand's lineup, is en route to the Energy Corridor. Having evolved from the Mission E concept, the precise specifications of the Taycan are soon to come, but you can now pre-order this stunner at Porsche of West Houston, where our private offices and comfortable customer lounges make for a memorable buying experience.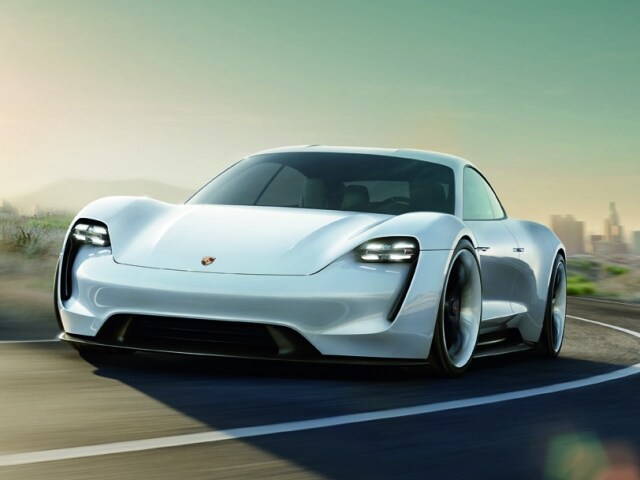 Style and Design
The Porsche Taycan evokes a strong sense of aerodynamism in its sports-car shape. Matrix LED headlights with integrated sensors meld into the flat hood, and a continuous rear light strip caps the bold rear fenders. For being just 1.3 meters tall, the result of the Mission E concept makes a big statement.
Enter the Taycan and you'll find room for four adventurists, all of whom will be seated in individual bucket seats. The raised center console remains within easy reach for the driver, and the free-standing cockpit display provides an informative cruising arena. Whether headed to the Art Car Museum or Potente, you'll feel ahead of the rest.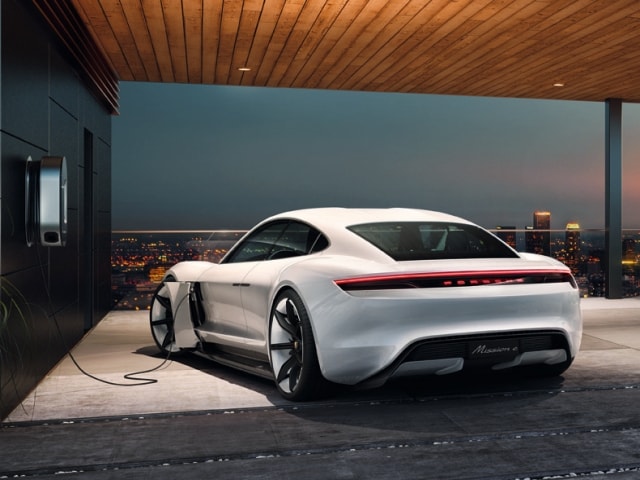 Comfort and Technology
The Porsche Taycan is the epitome of futurism in its most electrified manifestation yet. An embedded touchscreen lies between the driver and front passenger positions, allowing for authority over music, navigation and more. For ultimate convenience, activate the instrument menu via steering-wheel button and the Taycan will track your eyes to decipher what you wish to select. When the time comes for this car to grace the Beltway 8, Porsche Connect will be active in its most modern form.
Performance
Powered by a 440 kW battery that produces more than 600 horsepower, the concept has been said to zip from 0-62 mph in just 3.5 seconds. Its top speed is greater than 155 mph, and it even roams on for more than 300 miles on a single charge. With available inductive charging, which allows you to drive over a base plate in your garage to commence charging, this car frees you from the bounds of cables. Opt for the 800-volt charging instead and you'll reach an 80% charge in less than 15 minutes.