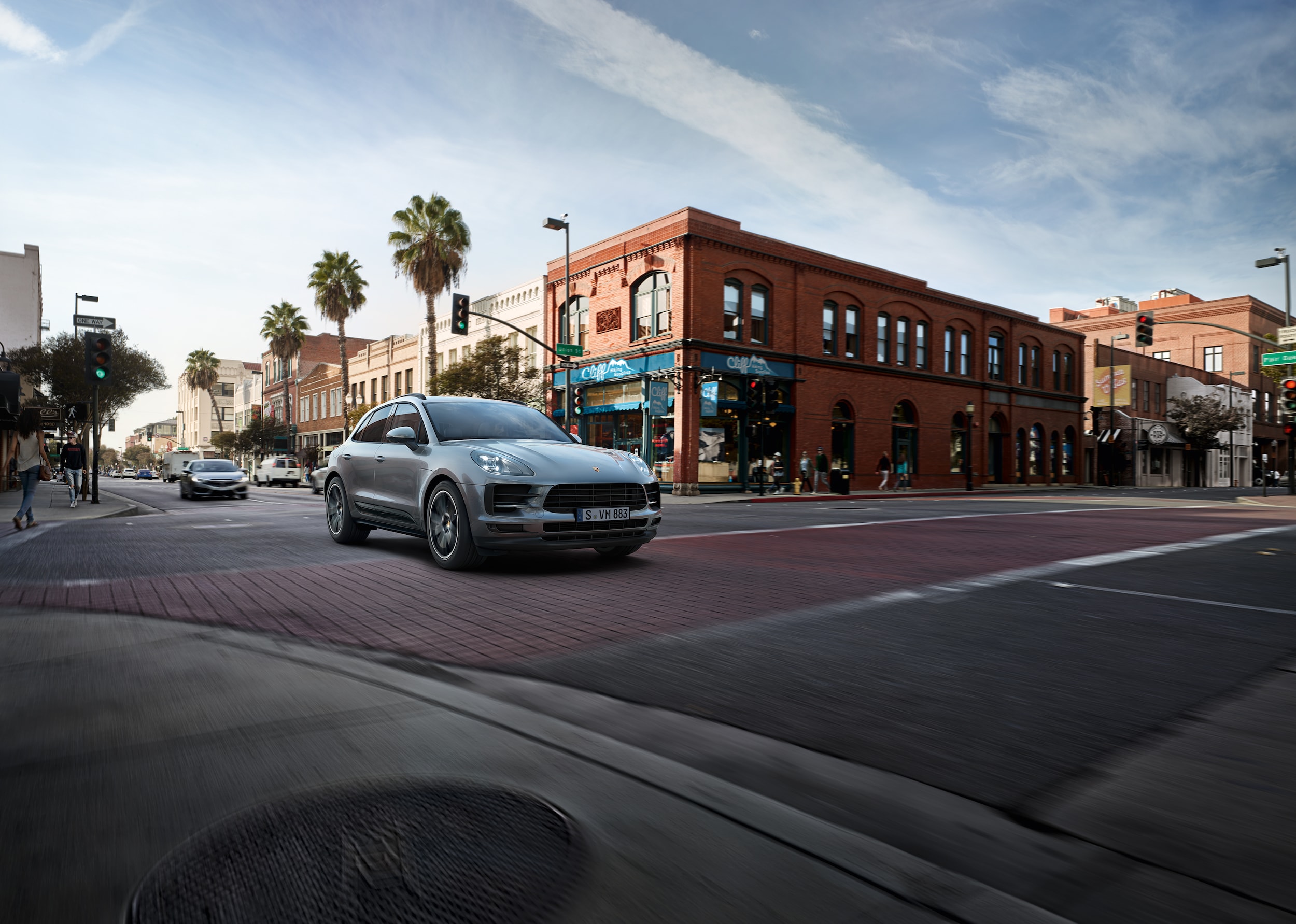 The all-new 2021 Porsche Macan is among the most versatile, well-rounded luxury SUVs on the market today. If you are interested in redefining your Houston drive with distinctive style, advanced technology, and high-powered engine capability, the 2021 Macan has everything you need and more! Read on for a glimpse at the model's key features, and stop by our showcase on the Katy Freeway in Houston, TX, when you are ready for an exclusive test drive! Our team is excited to walk you through the model's trim levels and help you find the right match.
Key Features
The 2021 Porsche Macan is equipped with a standard 2.0-liter 4-cylinder engine, which delivers up to 248 horsepower and 273 lb-ft of torque. For increased power, the Macan S is powered by a 3.0-liter turbocharged V6 engine with up to 348 horsepower and 354 lb-ft of torque. Range-topping performance comes in the form of the Macan Turbo, which delivers 434 horsepower and 405 lb-ft of torque through a 2.9-liter turbocharged V6.
Standard driver-assist features include Front/Rear Parking Sensors and Lane Departure Warning, while a 10.9" infotainment interface houses all media and navigation controls. A 10-speaker audio system delivers immersive sound quality, and Apple CarPlay is fully compatible with your infotainment system.
Stop by Porsche West Houston today for a first-hand look at the all-new 2021 Porsche Macan! You will be hard-pressed to find a more comprehensive selection than at our Houston Porsche dealer.